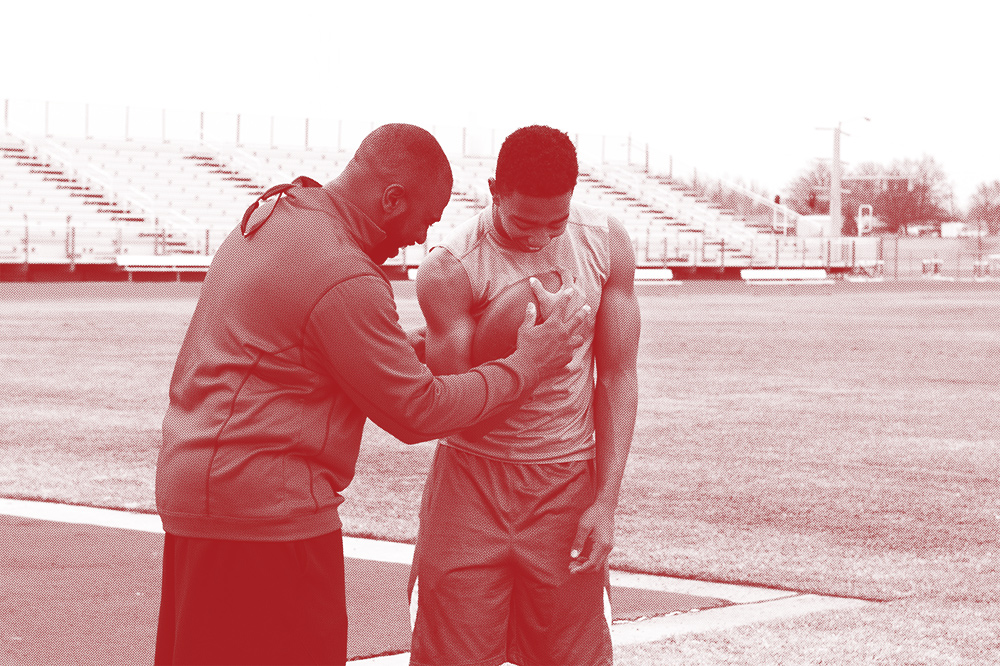 What Parents Want
Parents play a significant role in helping their children become active and safe in sports. So what do parents want in youth sports? Surveys of parents in recent years offer a snapshot of their needs and concerns – and how the Healthy Sport Index can benefit them.
The role of sport in building healthy kids is recognized
It sounds obvious, but it's worth reiterating: sports can transform lives. Improving physical health was the No. 1 benefit parents gave for engaging their children in organized sports, according to a 2018 survey by Hospital for Special Surgery (HSS) and the Aspen Institute. Improved mental health, fun and enjoyment, promote teamwork, and improved self-confidence were the next highest benefits.
In Western New York, where the Aspen Institute commissioned a 2017 survey by Siena University, 84 percent of parents said it's very or somewhat important for their child to be involved regularly in sports. The numbers were similar in Greater Rochester and the Finger Lakes (81 percent) and Southeast Michigan (82 percent).
One noticeable trend: Hispanic parents in all three regions were far more likely to say playing sports on a regular basis is very important compared to white and African-American parents. In Rochester, 60 percent of Hispanic parents answered "very important," far exceeding white (38 percent) and African-American parents (31 percent). Nationally, Hispanic youth have higher obesity and lower physical activity rates. Latina girls are among the most underserved populations in sports.
Better coaching is a priority
More than eight in 10 parents with children old enough to play sports said they are concerned about the "quality or behavior" of youth coaches, with 61 percent calling it a "big concern," according to a 2014 ESPN Sports poll. The survey showed that mothers are generally more concerned about the state of youth sports than fathers. Moms are more worried than dads about winning being more important than fun, time commitment, costs to play sports, and risk of injury. Dads have more concerns about youth coaching. It's significant: 85 percent of dads registered some level of dissatisfaction.
In the HSS/Aspen Institute survey, learning the background about the coach ranked as the No. 1 piece of information parents said they need before enrolling their child in organized sports. Fifty-three percent of parents said being a mentor is a very important quality for coaches, and 45 percent said promoting fair play is absolutely essential.
Parents are uncertain about how to improve the culture of youth coaching. Many in the HSS/Aspen Institute survey said a "coaching certification" is unimportant and of little value in reducing the risk of injury. Yet 46 percent of parents also said a coach's knowledge of injury prevention and sports safety is absolutely essential in reducing the risk of injury. This suggests there may be a disconnect about what certifying coaches means. Certification standards vary across the country, even as the need remains for more trained coaches.
Concussions are the No. 1 injury concern
More than 87 percent of parents worry about the risk of injury, with concussion cited as the injury of most concern, according to the espnW/Aspen Institute survey. A quarter of all parents have considered keeping their children from playing a sport because of fears about head injuries.
By far, football was the sport that parents most worry about regarding concussions, with soccer a distant second. Mothers (56 percent) were more concerned about head injuries than fathers (42 percent). But four out of 10 fathers also identified head injuries as their primary concern, higher than any other injury.
In the HSS/Aspen Institute survey, concussions were ranked as the No. 1 injury concern for all parents. Parents with middle-class income, white parents, and parents with a post-college education were more likely to rank concussion as a top concern. Among all parents, the next biggest injury concerns were joint injuries, broken bones/sprains/strains, and overuse injuries.
Rising costs and time commitment are worries
Seven in 10 parents have concerns about both the time commitments and rising costs of participation in youth sports, according to the espnW/Aspen Institute survey. Youth sports has seen an escalation of private club teams and multiseason travel squads. Just over three in 10 parents called these issues a major concern.
In the HSS/Aspen Institute survey, time commitment ranked as the second most-important piece of information before enrolling a child in organized sports. The type of equipment needed ranked third, followed by injury risk and cost.
Doctors and medical pros are trusted voices
Sixty-nine percent of parents in the HSS/Aspen Institute survey said their primary source for sports safety information comes from medical providers. Coaches and the internet were other highly-rated sources. Interestingly, 55 percent of parents in this survey said their child's knowledge of injury prevention is very important in reducing the risk of injury.
Parents reported "website" as their preferred platform to receive information before enrolling their child in organized sports (93 percent). The Aspen Institute hopes the Healthy Sport Index website helps meet that need – a resource with the best available data and expert analysis for parents to help make decisions on which sports their children play.
Explore the Ratings
Sports can transform lives. But playing different sports offers different benefits and risks. The best data were aggregated, and top experts consulted, to produce the first-ever tool that assesses the relative benefits and risks of participating in the most popular sports for adolescents.